The Modeller's Miscellany #101
"The test of a first-rate intelligence is the ability to hold two opposing ideas in mind at the same time and still retain the ability to function."
– F. Scott Fitzgerald
---
Competition
Miscellany 100 masterclass winners!
Thanks to all of you who shared our post about the Miscellany's 100th edition. It was just great to hear from so many of you that you value receiving this every week. We have announced our winners on LinkedIn, who were picked at random from those who liked and shared the competition post. Congratulations to:
– Tibor Németh
– Ervin Peçuni
– Esteban Lecumberri Azanza
Each will be receiving an invite to the Full Stack Modeller Masterclass series.
Analysis
The Russian invasion of Ukraine
War on the Rocks claims to be "a platform for analysis, commentary, debate and multimedia content on foreign policy and national security issues through a realist lens." I've found their analysis to be very useful in going beyond news cycle reporting. This page gives a curated list of articles and podcasts to give you a deeper understanding of the history, drivers, background, and events of Russia's massive assault on Ukraine.
#breakthebias
What a call to a radio station can teach us about bias
It was International Women's Day this week. The campaign this year was #breakthebias. This article, by Human Podcast host Christian Hunt, features a clip from a conversation that took place on LBC, a UK radio station. It shows how ingrained these biases can be. If you want to do something about your unconscious bias, check out these videos:
– What is unconscious bias
– Understanding unconscious bias
Inquiry
Financial modelling in the UK government
Simon Thorne is a Senior Lecturer in Computing and Information Systems. He recently shared this article about the UK government's embarrassingly long history of spreadsheet horror stories. There are some interesting improvement initiatives underway. There was this recent report about financial modelling in government, and earlier this week the Public Accounts Committee held an inquiry (watch the session here) dedicated to the topic. They will report back in a few months. Additionally, this National Audit Office Framework to review models is a useful guide. We'll keep on top of how this all plays out and report further in the coming months.
Learning
Second Brain summit
Ever since I first heard about Niklas Luhman and the Zettlekasten method, I've become obsessed with personal knowledge management systems – the process of gathering, storing & retrieving personal knowledge using an external system. Everything that goes into the Miscellany each week goes through my own PKM system (I use Roam but there are lots of other options). Tiago Forte called this our Second Brain, which is the title of his book that is coming out later this year. Tiago is hosting the Second Brain summit this week. All of the events are free and will be a good introduction to a systems-thinking approach to life & knowledge management.
Film
Downfall – what happened to Boeing and what it tells us about human risk
Managing modelling is in large part about managing risk. Netflix documentary Downfall — The Case Against Boeing is an analysis of the 737 Max and how its flawed design was implicated in the crashes of Lion Air and Ethiopian Airlines, killing hundreds. It features interviewees who have gotten lost or abstracted in all of the coverage, including the wife of the Lion Air captain, family members of the passenger victims, and former Boeing employees. It's an illuminating case study of what went wrong at Boeing and how organisational and commercial pressures influence systemic risk. Well worth your time. If you want to go deeper, Bloomberg journalist Peter Robinson's book Flying Blind explores the subject in more depth.
Modeller's Miscellany Jobs
If you have a financial modelling related position you'd like us to include, please email miscellany@fullstackmodeller.com.
Financial Modeller – King – London, UK
Energy Market Modeller – SFRY – Vienna, Austria
Financial Analyst – Toronto Research Chemicals – North York, ON
Financial Analyst – Claire's – Birmingham, UK
Quantitative Modeler – Apex Systems – USA (Remote)
Financial Planning Analyst – Standard Textile – Cincinnati, OH, USA
Financial Analyst – Capital On Tap – London, UK (Hybrid)
And finally…
Women who changed the world – literary mastery, pioneering science, life-saving discoveries, and actions for peace and human rights – achievements of women around the world awarded the Nobel Prize.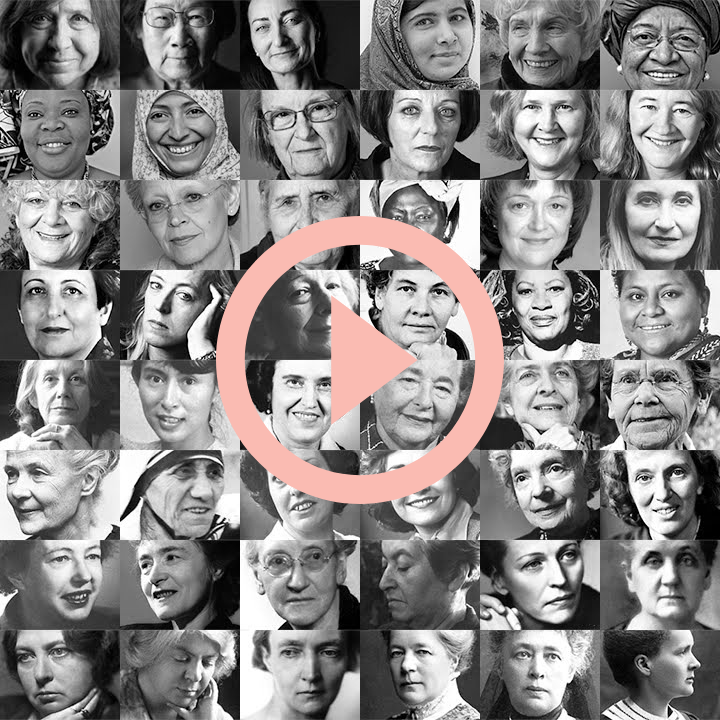 This week's Miscellany was curated and edited by Kenny Whitelaw-Jones.
LinkedIn | Twitter