The Modeller's Miscellany #104
"It is often said that a wrong decision taken at the right time is better than a right decision taken at the wrong time."
Pearl Zhu
---
Full Stack open event
How to effectively lead a finance team
This coming Tuesday (April 5th), Full Stack will be hosting a free live event as part of our finance leadership series. The workshop will be run by Simon Buck, an award-winning business coach, and growth specialist. This session will look at how you can tap into your business's "wider purpose" and apply those goals to boost the impact of your finance team. The session is open to non Full Stack members. Click here to register.
Data
Our potential future is vast
If we manage to avoid a large catastrophe, we are living at the early beginnings of human history. 1 in 14 people who have ever lived are alive today. If we keep each other safe – and protect ourselves from the risks that nature and we ourselves pose – we are only a tiny fraction of the number of humans who may potentially live in the future. This series of visualisations from the World In Data presents some staggering and perspective-changing data on the future of humanity.
Keyboard shortcuts
Apple has done us dirty
In the most recent update to our Productivity Macros, we've been working on getting full compatibility with Excel for Mac. Alas, with Monterey, the latest version of macOS, Apple pulled the rug out from under us by deprecating Python. This left us with a crucial keystroke challenge. Python was essential to previous workarounds for Excel for Mac's inability to see commonly used modifier keys. We've found a solution, and I'm looking for some willing Excel for Mac users to test it. Read more.
App
Get paid to receive marketing emails with Gated
Gated thinks it has a solution to reduce unwanted email. Their big idea is to force email marketers to pay to reach you. The software automatically builds a list of allowed senders based on who you have communicated with previously. Unknown senders can only reach your inbox if they make a donation to your charity of choice, at a rate that you set. It's only available for Gmail so far but Gated claims to be working for Microsoft, and others, to add it to other email clients. Read more. You wouldn't make us pay to send you the Miscellany, would you?
Article
10 ways to make better decisions
Making good decisions requires us to balance emotion and rationality. We must try to predict the future while contending with uncertainty. Many of us lack insight into the mental processes that underpin our decision. This New Scientist article brings together some key lessons from recent research. Read more.
Modeller's Miscellany Jobs
If you have a financial modelling related position you'd like us to include, please email miscellany@fullstackmodeller.com.
Featured:
Investment Analyst (financial modelling) – Storm Windpower – Antwerp, Belgium
Data Modeler – Levy Professionals – Amsterdam, Netherlands (Hybrid)
Senior Financial Modeller – Bord na Mona – Newbridge, Ireland
Financial Modeller – Hays – Oxford, England
Financial Modeller – Axon Moore – Leeds, England
Associate Financial Analyst – Boeing – Kent, WA, USA
And finally…
Ketan Joshi has been tracking the price of sunlight and wind throughout the pandemic, war, and supply shocks. From his latest update: The price has spiked dramatically to $0, up from its previous high of $0 last month but significantly down from the 5 year maximum of a whopping $0 in early 2021.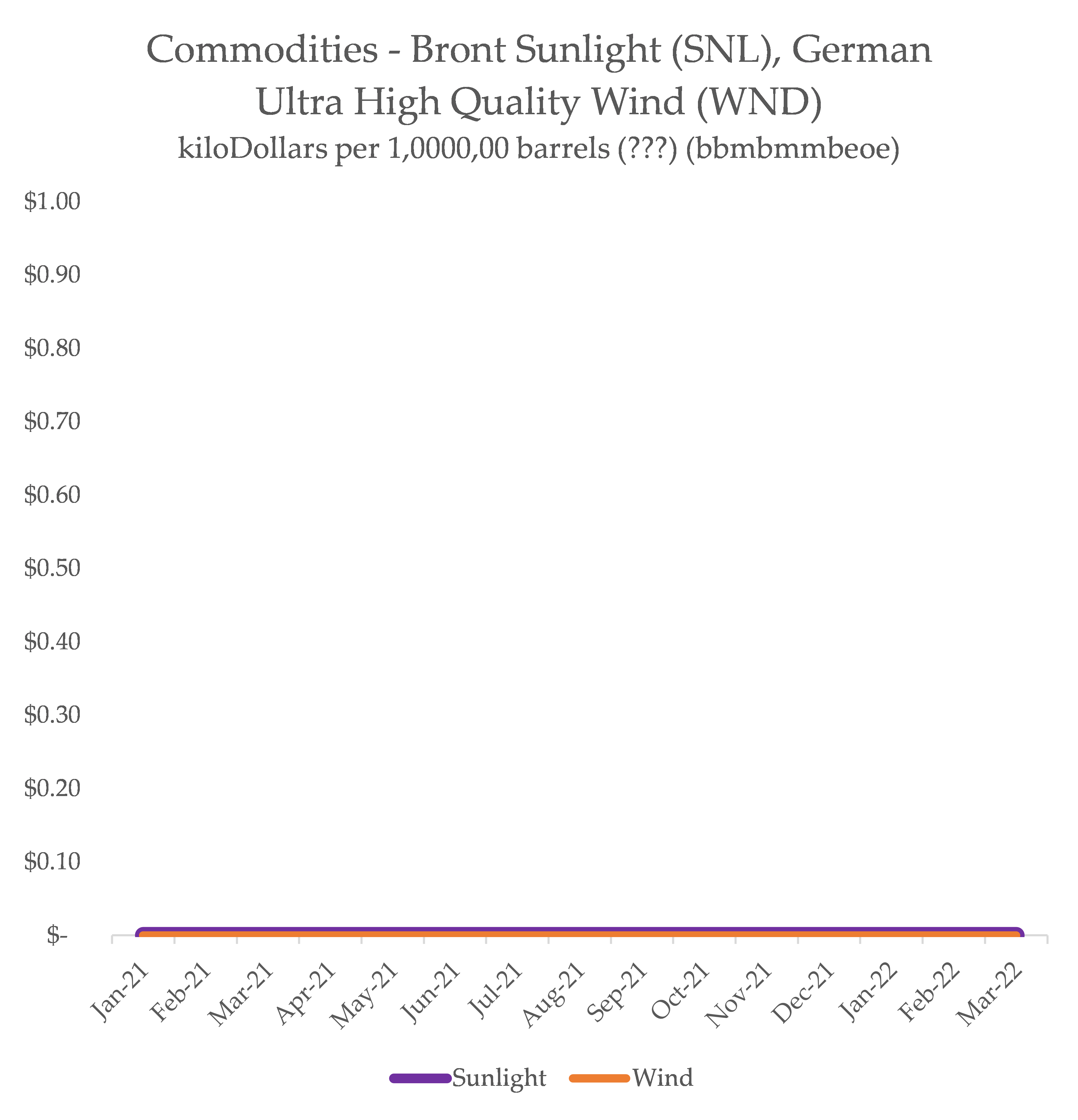 This week's Miscellany was curated and edited by
Kenny Whitelaw-Jones.