The Modeller's Miscellany #106
"Tell me and I forget. Teach me and I remember. Involve me and I learn."
– Benjamin Franklin
---
Training
The Full Stack Masterclass Series
6 industry experts, 36 hours of live, CPD accredited training, with on-demand access. The Full Stack masterclass series is now available for registration here. All masterclass recordings will be available for 12 months after each live event, so you can watch and re-watch to your heart's content. Don't miss out!
Excel Tip
Set Pivot Table default to Tabular Form
Seriously, does a single Excel user like the Compact Form structure for Pivot Tables? How many of us immediately change the Report Layout to Tabular Form the moment we set one up in our model?
Well, you'll be pleased to hear that you can actually change the default setting. Go to File, Options, Data, Edit Default Layout (for Pivot Tables), and you'll find a Report Layout option there waiting for you. We have MrExcel, Bill Jelen, to thank for this one. He came to speak to the Full Stack community last week, and this was just one of many mind-blowing tips he shared with us. If you're not following him on YouTube already, you should do that right away.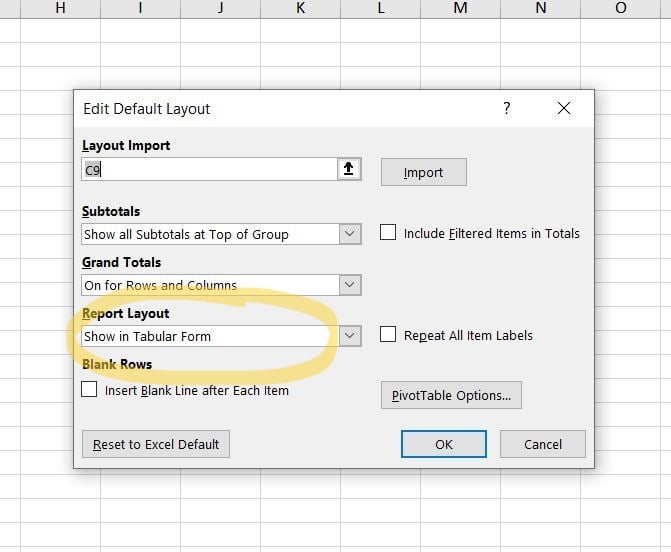 App
Luminosity
I'm always looking for ways to "train my brain" outside of Excel. Luminosity is a brilliant app that offers up a variety of memory, attention, problem-solving and other challenges that take just a few minutes of time to complete each day.
Well worth a look (and a huge upgrade from Candy Crush). You can access their games from their website here, or download the app from your relevant app store.
Article
Non-Dom Tax Status
The UK Chancellor of the Exchequer, Rishi Sunak, has been in the headlines for the wrong reasons in recent weeks. His wife, Akshata Murty – the daughter of an Indian billionaire, claims "non-dom" status, which essentially means she avoids paying UK tax on income earned abroad.
Is this illegal? No. It is, however, turning out to be quite controversial at a time when the Chancellor himself is raising taxes for millions of lower-income households that are unable to access schemes like this.
Incredibly, this is a British tax status that has been around since the French revolution. Read more here.
Free Webinar
How to effectively lead a finance team
We mentioned in a previous Miscellany that Simon Buck, an award-winning business coach, was going to be sharing his insights on leading a finance team. Well, he did just that, and you can watch the recording here for free.
Modeller's Miscellany Jobs
If you have a financial modelling related position you'd like us to include, please email miscellany@fullstackmodeller.com.
Financial Modeller – Randstad Autralia – Melbourne, Australia
Financial Modeller – Capgemini – Amsterdam, Netherlands
Financial Modeller – Vallis Consulting – Sacramento, California, USA
Senior Financial Analyst – BMO Financial Group – Toronto, ON, Canada
Financial Data Modeller – Legal & General – Cardiff, Wales, UK
Interim Financial Modeller – Fintelligent – Manchester, England, UK (Hybrid)
And finally…
My personal trick to finally get some sleep.
I often find myself watching some truly bizarre videos late at night as part of my latest YouTube rabbit hole. It can be hard to pull yourself out of these at times. Luckily, YouTube does also contain content that can set you up perfectly to relax and shut your eyes. Here's a personal favourite of mine. It just works.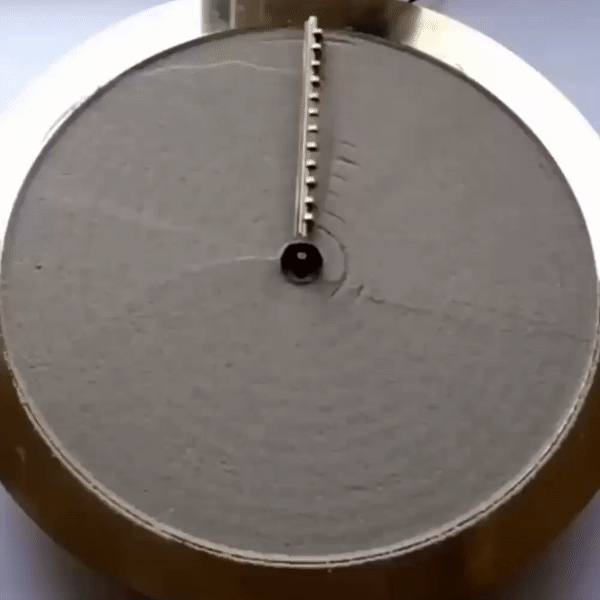 This week's Miscellany was curated and edited by Giles Male