The Modeller's Miscellany #108
"Failure is just another way to learn how to do something right"
– Marian Wright Edelman
---
Webinar
Solving circular models
Ed Bodmer is a modelling legend. He's been working on User Defined Functions to solve circular models. These are much quicker than the "copy paste" macros many of us have relied on for years. On May 16 he's running a webinar together with Hedieh Kianyfard about this work. I've had the pleasure of following this journey with Ed and Hedieh and can't recommend the work highly enough. Webinar at 6pm London, 11am New York. Register here.
Article
The true cost of bad managers
Bad managers have a knack for making everything worse.
They're unpleasant to be around, they communicate poorly, don't ask for feedback, and fail to give good feedback to others. They are all round bad for business. This article contains a useful set of questions to help you determine if you're a good manager.
Book
The cognitive style of PowerPoint
Jeff Bezos famously banned PowerPoint at Amazon. Meetings start with silent reading of a 6 page memo. His inspiration for this came from Edward Tufte's booklet The Cognitive Style of PowerPoint – "Pitching out corrupts within". It's an excellent read and highlights everything that's awful about PowerPoint presentations and what to do instead. You can download the whole booklet here for free.
Webinar
Finding the right ladder
Lucy Gossage is a 14x Ironman Triathlon winner and cancer doctor (10 of her 14 wins were achieved while working as an oncologist).
In an upcoming webinar, Lucy will be talking about the importance of facing your fears, and how the pursuit of passions in life can enhance, not hinder, your career. Register here.
Modeller's Miscellany Jobs
If you have a financial modelling related position you'd like us to include, please email miscellany@fullstackmodeller.com.
Financial Analyst – Huxley – The Hague, South Holland, The Netherlands
Financial Analyst – Glanbia – Dublin, Ireland (Hybrid)
Financial Modeller – Homes Victoria – Melbourne, Australia (Hybrid)
Financial Analyst – CBRE – USA (Remote)
Senior Financial Analyst – Varys Capital – London, UK (Remote)
Financial Analyst – Travelodge Hotels – Thame, England, UK (Hybrid)
And finally…
From Amazing Maps on Twitter: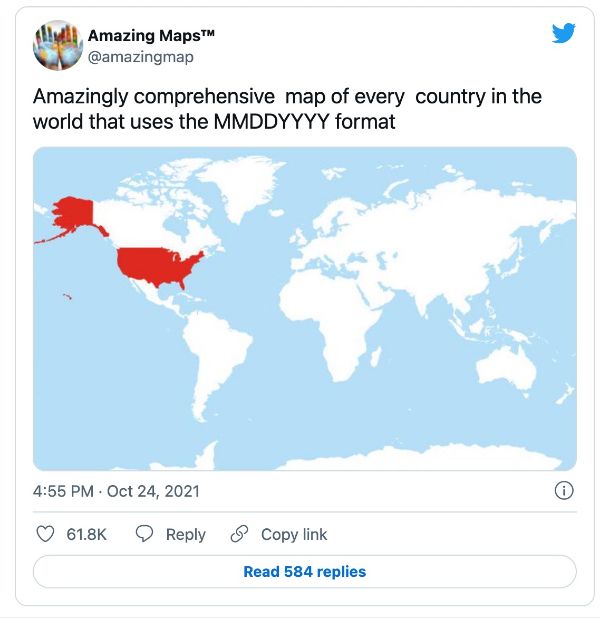 This week's Miscellany was curated and edited by
Kenny Whitelaw-Jones.