The Modeller's Miscellany #113
"It is not that I'm so smart. But I stay with the questions much longer"
- Albert Einstein
---
Crypto
Digital assets are driving the future of finance in Asia Pacific
The crypto asset ecosystem shows how some aspects of banking and finance can be reinvented with modern paradigms, says Deutsche Bank's Boon-Hiong Chan. Watch their latest "150 seconds on APAC" video to learn more.
Article
Financing renewable energy projects
Full Stack member Ruben Martinez Fanals recently converted a presentation of his into an NFT. For anyone interested in either an overview of renewable energy finance or NFT minting, here is the link.
Work
Time management matrix
Simon Buck from Chalkhill Blue has delivered fantastic live sessions for the Full Stack community on a number of occasions. On his last visit he talked about the time management matrix, and this is something I've been coming back to on an almost daily basis. I'm trying to identify how much of what I do falls within each of the four categories below. I am also attempting to spend more time in that top right category, and less time fire fighting the latest urgent challenge!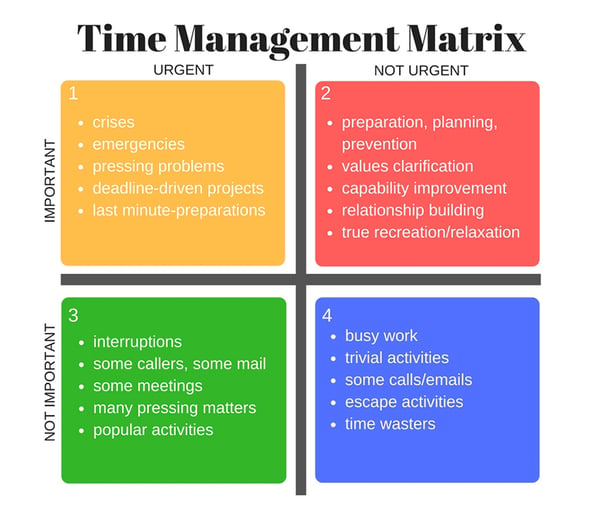 Excel Update
Inserting data from a picture
An upcoming update to Microsoft Excel may be about to solve a common frustration for users everywhere.
A new entry in the Microsoft 365 roadmap has revealed that users will soon be able to insert data directly from an image or picture within the spreadsheet software. Read more.
Modeller's Miscellany Jobs
If you have a financial modelling related position you'd like us to include, please email miscellany@fullstackmodeller.com.

Senior Investment Analyst - Bluefield Partners LLP - London, UK
Quantitative Economic Modeler - Fannie Mae - Washington, DC
Jr. Financial Analyst - Robert Half - Nashville, TN
Financial Analyst - FDM Group - Cork, Ireland
FP&A Analyst - iBanFirst - Greater Paris Metropolitan Area
And finally…
I really do have a lot of sympathy for parking attendants!
Credit to Finance Twitter for this one