The Modeller's Miscellany #117
"What the smartest people do on the weekend is what everyone else will do during the week in ten years."
- cdixon
---
Work
Have an Icelandic horse write your out of office
Eid holidays are already upon us and the European holiday season is just around the corner (sorry American readers - we'll see you all in September). If you want an out-of-office message that's out of the ordinary, check this out from the Icelandic tourist office. They have trained horses to type on giant keyboards and they'll write a unique, personalised out-of-office message for you. No really.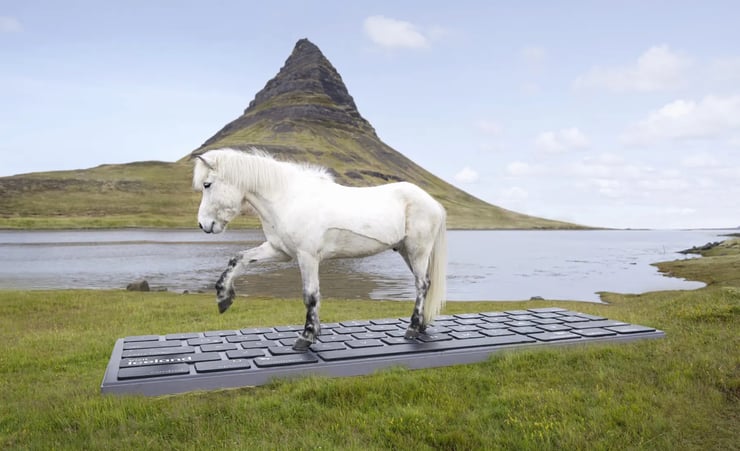 Modelling
Multidimensional table-based modelling
Craig Hatmaker, founder of Beyond Excel and a regular speaker for EUSPRIG, joined us in the Full Stack community this week to showcase his multidimensional table-based approach to modelling. At Full Stack we're big fans of people who bring innovation to modelling. A lot of our members are now working through his website to unpick this methodology. It won't be for everybody but it's well worth looking into.
Video
Olivier Blanchard on inflation
In this video interview, macroeconomist Olivier Blanchard gives his views on the current economic outlook and the forces shaping inflationary pressure. Blanchard believes that U.S. inflation is driven more by demand than supply, while in Europe it's the opposite. He outlines why consumer demand rather than wages is driving inflation. Watch here.
Analysis
20 useful frameworks to provide clarity in complex situations
As modellers much of our work involves bringing clarity to the complex. This twitter thread from Investor Sahil Bloom has some interesting frameworks for improving the clarity of our thinking. Sahil digs deeper into these ideas in his free newsletter The Curiosity Chronicle.
Training
Full Stack Modeller open week
Our next Virtual Open Week kicks off on Monday 1st August, giving you 7 days of free access to our community platform and a selection of our training materials. Register here.
Modeller's Miscellany Jobs
If you have a financial modelling related position you'd like us to include, please email miscellany@fullstackmodeller.com.

Data Modeler - Resonance Technology Services - Sydney, Australia (Hybrid)
Financial Consultant (Entry Level) - White Rose Financial Services - Remote, USA
Senior Financial Analyst - Merchants Capital - Carmel, IN, USA
Financial Analyst - sales-i - Solihull, England
Energy Markets Modeller - Grant Thornton Greece - Hybrid, Greece
Financial Modeller - OpenPayd - London, England (On Site)
And finally…
A quick reminder that visual hierarchy matters in how you present information.