The Modeller's Miscellany #137
"Numbers aren't the natural language for humans... the second you want to use numbers in an argument or presentation, it's your job to put them in human terms"
- Chip Heath
Video
21 gaps in your thinking
Cognitive bias has been a regular topic in the Miscellany. This week I enjoyed this 20-minute video that explains 21 different cognitive mind traps, fallacies, biases and other phenomena within our human brains.
Excel
New preview tooltips in Excel
The Excel team has launched a new feature that allows you to preview values in tooltips. Previously, when reviewing formulas, pressing F9 while editing could help by showing the value. This ran the risk of leaving the preview value rather than the calculation in the formula. Excel will now show the value as a tooltip, meaning you can see it without the risk of editing the formula. A useful addition.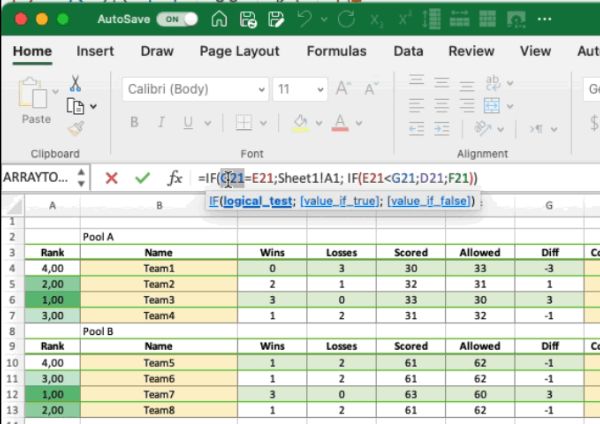 Books
AI book recommendations
I'm always on the lookout for great books, and Amazon's recommendation engine is skewed and doesn't often produce exciting results. I'm experimenting with building a reading list using Readow. It's an AI book recommendation engine based on entering books you have enjoyed, using reader feedback to give less biased results. The more I add the better recommendations.
Podcast
Leading
Last year my most listened-to podcast was "The Rest is Politics" with Alisdair Campbell and Rory Stewart. Its brilliance lies in the depth of experience they both have and their willingness to speak honestly about what goes on in politics and to "disagree agreeably" given their different political backgrounds. Although a lot of their discussion is UK focused, they do an excellent job of discussing international issues that go unreported by the UK press. They have just launched a new podcast, Leading. Every Monday, they interrogate, converse with, and interview some of the world's biggest names - inside and outside of politics - about life, leadership, or leading the way in their chosen field. They are only two episodes in, but I love it already.
Modeller's Miscellany Jobs
If you have a financial modelling related position you'd like us to include, please email miscellany@fullstackmodeller.com.

Junior Finance Analyst - Brainnest - Turin, Italy (Remote)
Graduate Corporate Finance Analyst - Transurban - Sydney, Australia (Hybrid)
Data Management Analyst - DXC Technology - Melbourne, Australia (Remote)
Financial Analyst - Allbridge - Raleigh, NC, USA (Remote)
Financial Analyst - Apple - Cupertino, CA, USA (On Site)
Group Finance Analyst - PureGym - England, UK (Remote)
Senior Financial Planning Analyst - The Ardonagh Group - UK (Remote)
Risk Analyst - Synapse - Bengaluru, India (Remote)
And finally...
A helpful disclaimer to add to your next financial model...