The Modeller's Miscellany #89
The Web3.0 issue
---
Web3.0 is broadly hailed as the future of the Internet. We're dedicating this edition of the Miscellany to resources that will help get you up to speed on what it is and what's in store.
---
"Web 2: Users are the data, corporations own the platform, and the code is closed.
Web 3: Users own their data, contributors own the platform, and the code is open."
– Naval Ravikant.
---
Although somewhat targeted at developers, this article gives a good overview of what Web3.0 is and some of the technologies that underpin it.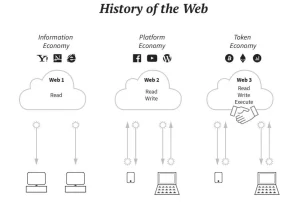 Decentralisation is core to Web3.0 and is widely misunderstood. In this article on Medium, Chris Dixon, general partner at Andreessen Horowitz, explains what it is and how it's central to Web3.0.
Understanding blockchain & NFTs
The Whiteboard Crypto channel on YouTube has lots of great videos to explain core Web3.0 concepts like blockchain, NFTs, proof of work, etc. Prepare to write off the rest of Sunday.
The space is changing rapidly. There are two excellent podcasts that can help keep you up to date. Check out Bankless and the Modern Finance podcasts.
Modeller's Miscellany Jobs
And finally…