The Modeller's Miscellany #98
"Even if you are on the right track, you'll get run over if you just sit there."
– Will Rodgers
---
Interview
What employers want from financial modellers and data analysts
Giles caught up with John from Maven Analytics for a conversation about the job market for both financial modellers and data analysts. You can watch the chat in full here.
There are some notable shout outs to Standards like FAST, SMART, the ICAEW's Code, and the Financial Modelling Institute, amongst other things.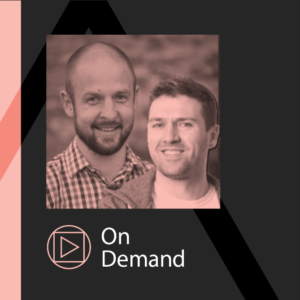 Full Stack
Come for the content, stay for the community
Registration closes this Friday for the next group joining the Full Stack community. Don't miss out on the chance to join. Find out more and register here.
Article
10 commandments of financial modelling
This article from Hedieh Kianyfard, author of Financial Model Detective, is a few years old now but it has stood the test of time. Some grounded wisdom for modellers and the comments on the article expand on it usefully. My favourite is "Thou shall not merge the goddamn cells!".
Event
Project Finance Careers Hub launch
An exciting update is coming to the Project Finance Institute community. The Project Finance Careers Hub will deliver regular job vacancies from across the PF world. It will also provide you with free expert advice as to how you can best advance your career. The group will be supported by One Search. One Search is a financial recruitment company with a deep specialisation in Infrastructure, Energy, and Real Assets.
Register for the Project Finance Careers Hub kick-off event to find out more about the group. Register here.
Modeller's Miscellany Jobs
If you have a financial modelling related position you'd like us to include, please email miscellany@fullstackmodeller.com.
Featured:
Senior Consultant, Financial Modelling – Teneo – London, UK
Corporate Finance Senior Consultant & Consultant – Arup – London/Manchester, UK
Financial Consultant – Ahold Delhaize – North Holland, The Netherlands
Junior Financial Analyst – Adecco – Budapest, Hungary
Financial Consultant (Entry-level) – Hoffman & Co. – (Remote) Portland, OR, USA
Data Analyst – General Motors – Austin, TX, USA
Financial Modelling & Conversion Associate – London Stock Exchange Group – Bengaluru, India
And finally…
Thanks to Will Wardle for sharing this with us. How anyone thinks they could stand a chance against a Grizzly Bear is beyond me… Where would you put yourself?