The Financial Modelling Awards 2022
Oct 7, 2022 4:42:29 PM
The winners for this year's Financial Modelling Awards have been announced.

The Financial Modelling Summit 2022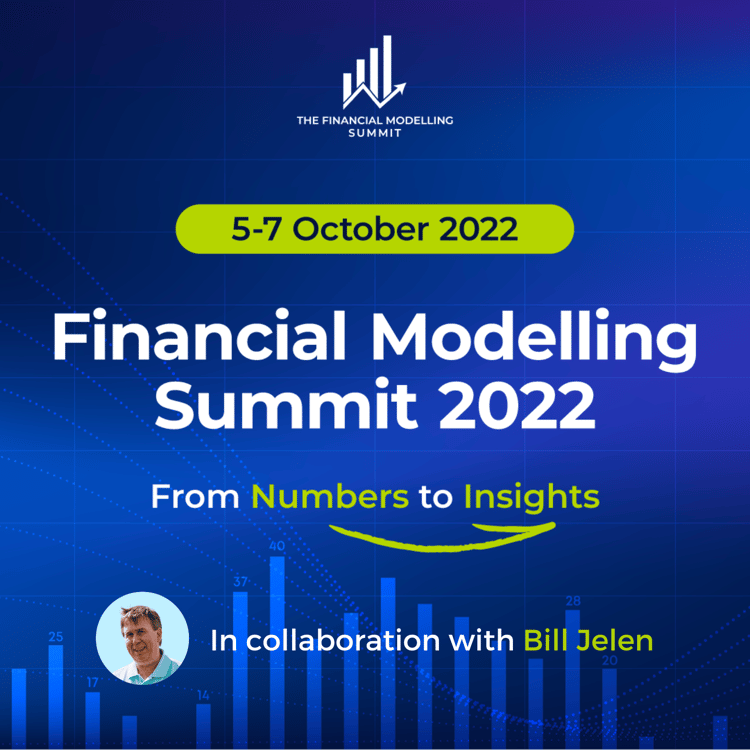 The Financial Modelling Summit is the world's largest gathering of financial modellers. From experts, deal makers and executives to those who are just starting their financial modelling journey. The 3-day virtual event that took place between 5-7th October, was dedicated to supporting the growth and development of financial modelling globally.
This year, in collaboration with Bill Jelen, a.k.a Mr. Excel, the event was hosted by the Global Excel Summit, Financial Modelling Podcast, and ourselves, Full Stack Modeller.
The Awards
We had the honour of presenting this year's Financial Modelling Awards which took place on the last day of the Summit, and we are delighted to announce the well-deserved winners of all 7 award categories.
Financial Modelling Innovation of the Year
Excel World Cup
The Excel World Cup, formally known as the Financial Modelling World Cup, host regular financial modelling and Excel competitions with great prize funds!
Financial Modelling Trainer of the Year
Victor Ogundele
Victor is an experienced certified financial modeller, financial analyst, Microsoft MVP, and corporate finance trainer who has worked on over 150 financial modelling projects across industries globally and trained more than 1500 top executives personnel on financial modelling.
Financial Modelling Resource of the Year
Leila Gharani's YouTube channel
Leila is a Microsoft MVP with 15+ years of experience implementing and training users on Management Information Systems of different sizes and nature. Her YouTube channel has reached over 2 million followers!
Emerging Financial Modeller of the Year
Harry Gross
Harry is a Financial Analyst at Operis who has achieved a BA Mathematics from the University of Cambridge.
Financial Modelling Team of the Year
Corporación Multi Inversiones
CMI are a multi-Latin family corporation with more than 100 years generating economic, social and environmental value in the communities where they operate, offering excellence and quality in their products, services and projects. Made up of more than 40,000 collaborators, with a presence in more than 15 countries, many of them located in the Latin American region and the United States.
Financial Modeller of the Year
Diarmuid Early
Diarmuid, founder of Early Days Consulting, has completed levels 1-3 of the CFA exams and achieved his PhD in Computer Science from the University College Cork.
Lifetime Achievement Award
Danielle Stein Fairhurst
Danielle is regularly engaged as a speaker, course facilitator, financial modelling consultant and analyst. She founded the Financial Modellers' Meetup groups (which currently meet virtually) and she is the author of "Using Excel for Business and Financial Modelling" Third Edition and "Financial Modelling in Excel For Dummies".
Congratulations to ALL of the nominees, finalists, and of course the well-deserved winners! You can see the full list of finalists for each category here.
We will also be hosting this year's Financial Modelling Survey, keep your eyes peeled for some upcoming announcements!